Dear Friends and Supporters,
Welcome to our new 2016-2017 School Year!
What an exciting time for our students: What a great time to volunteer, or to support, Pacifica School Volunteers!
If you are interested in sharing your time with students in Pacifica's local public schools, please see our "Volunteer" tab for more information.
If you are interested in supporting our work, please use our "Contribute" tab at the top to make a one-time or recurring donation.
By the way, did you know that Pacifica School Volunteers (PSV) raised a fabulous $5, 189 dollars, thanks to you, and our Spring Campaign supporters through the
Silicon Valley Gives, a "Day of Giving", May 2017.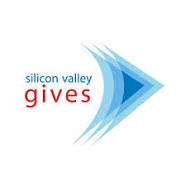 OUR SINCERE THANK YOU FOR YOUR SUPPORT!
Pacifica School Volunteers | http://www.pacificaschoolvolunteers.org
650.355.9432         375 Reina Del Mar, Pacifica, CA 94044
EIN tax ID: 94-3297842
Thank you for visiting our Pacifica School Volunteers website. If your questions are not answered on our links here, please contact our office, (650) 355 9432 or send email to psv@pacificasd.org in order to reach our staff. You may also visit our Facebook site, Pacifica School Volunteers.
Pacifica School Volunteers (PSV) is a registered 501(c) educational non-profit organization devoted to recruiting, training, and placing adult and high-school volunteers in Pacifica's public schools in order to help with literacy, math and a host of other subject areas to support and nurture a love of learning in Pacifica's public school students.