Why We Need Volunteers
In every classroom, there are children who could benefit from the extra attention of a volunteer working with them one-on-one or in a small group for reading, math or other subjects. Studies show that this individual attention is beneficial to the academic and emotional well being of children. Evaluations by Pacifica's teachers report that the children benefit from working with our volunteers and show academic improvement.
Volunteers also bring skills and expertise to the classroom. There are many ways to volunteer. The time commitment can vary from a single experience, to several visits, to once a week in a classroom for the school year. Volunteers of all ages are welcome from teenagers to senior citizens. Find out how you can help by contacting our office, (650) 355-9432, or email psv@pacificasd.org
Are you a High School student who wants experience with community service and volunteerism? Contact us! Or apply here: High School Service Application 2019-2020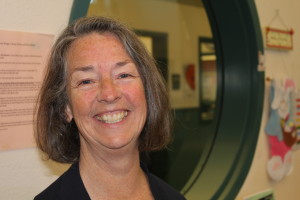 It's a great feeling, to Volunteer!
Today in Pacifica, a child will experience the magic of reading, grasp the beauty of algebra, and know the joy of learning.
Today a volunteer will make a difference in the life of a child. It could be you.
Every day, Pacifica School Volunteers recruits, trains, and places adult and High School community volunteers in the public schools of Pacifica, helping all students achieve academic success. To find out how you can make a difference volunteering with Pacifica School Volunteers, please contact our office, 650 355 9432, or email psv@pacificasd.org for more information.
Pacifica School Volunteers
inspiring learning • connecting community