inspiring learning • connecting community
Pacifica School Volunteers began as a non-profit educational organization in 1997 to provide school volunteers to assist students and to support Pacifica's  public schools in strengthening curriculum and instruction. Over the last 20 years, we have grown into a network of over 500 volunteers serving over 20,000 hours a year.  Pacifica School Volunteers are at work at each of Pacifica's nine school sites, providing teacher and student support.
Our mission is to inspire a love of learning, to advance students' academic achievement, and to promote students' well being in Pacifica's public schools. Toward these ends, we recruit, train, and place adult and high school volunteers in literacy, math and other programs in the schools. We also host Read Aloud Days, mentor and evaluate for the Oceana High School Senior Exhibitions and are involved in other community events. In the summer, we host ThinkBridge Summer Camp, a innovative and creative opportunity for kids 6-12 yrs old.  For details, please see our  PSV Fact Sheet 2018-2019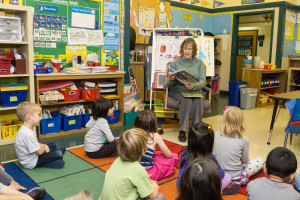 PSV Board Member Karen Dutton joining students for Read Aloud Day
Pacifica School Volunteers is a registered 501(c)3 educational non-profit.
Our EIN tax ID is 94-3297842.
Contact Us
For information about our programs, or to volunteer for our many opportunities, please call 650 355 9432, or email psv@pacificasd.org
Check us out and like Pacifica School Volunteers on Facebook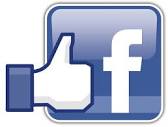 Thank you for your interest!